Here are 20 tips for increasing enrollment, engaging families, and retaining students at your school.
With pandemic challenges and families having greater say in where their children attend school, increasing enrollment in K-12 public schools has become a challenge. School leaders must compete with other schools to consistently boost their enrollment.
Since budgets are primarily determined by your total number of students, it's critical to attract new students while also retain current ones.
To get you started, this article offers 20 ideas you can use to jump-start your school's enrollment strategy — even if you're working with a limited budget. Or no budget at all.
Of course, you don't have to implement every idea immediately. But read through to see which tips you can try today. Small changes add up in big ways!
1. Inbound Marketing: The Cornerstone of Any Plan to Increase School Enrollment
The rise of social media has fundamentally changed the way marketing is conducted. Gone are the days of solely putting ads in the newspaper or on TV.
More and more companies are adopting inbound marketing. Inbound marketing can improve public school enrollment by pulling customers to you in a variety of ways.
Some examples of inbound marketing include:
Social media (Facebook, Instagram, LinkedIn, Twitter, etc.)
Your school's website
A school newsletter
Video content
Blog posts
Inbound marketing stands in contrast to outbound marketing, where you push out a message via ad.
Inbound marketing favors organizations with strong stories, and it can be done in a cost-effective manner for organizations that don't have a big marketing budget.
HubSpot has one of the best introductory tutorials for inbound marketing. They provide many online courses for marketers — from lead generation to email marketing to running strong social media campaigns.
Take their course on inbound marketing to get certified. It will be some of the best three hours you can spend to benefit your school's enrollment efforts. Plus it's free!
2. Mobile Devices Don't Just Disrupt Class — They Can Also Increase Enrollment
Students aren't the only ones on their phones. Parents and guardians are too. According to Perficient, more than half (61%) of internet traffic occurred via mobile phone in 2020. That number grows every year.
If your website is not mobile-enabled and you are asking families to pinch or squeeze to read your website, you are creating a poor customer experience.
How can you convince someone to enroll with your school if they're frustrated by the web experience?
Additionally, if your school primarily serves lower-income families, recognize that their mobile device is often their only internet connection.
They may not have a computer or tablet to more easily read your site, and you may not have a second chance at earning their enrollment.
3. A School Enrollment Campaign is Only as Good as Its SEO
Having a website with great content is only half of the battle. If families can't find you when they search on Google, they won't enroll — no matter how great your public school is.
Search engine optimization (SEO) is a back-end process that web developers use. SEO allows a search engine to categorize your site and display it when families are using keywords to research schools.
If your school isn't showing up when they Google schools in your city, you probably have poor SEO. This is critically important to getting families who are not searching your name.
Having good SEO that says you are the "Best School in Austin" or a "STEM Charter School in Denver" is how to find families who have never heard of your school.
You can learn how to do SEO yourself, or you can ask for help!
SchoolMint's K-12 strategic marketing services can run an audit on your site and let you know how to improve your SEO so that your school shows up on the first page of a search when families are searching for a school.
4. Register with Local Google: A Fast and Easy Way to Increase Enrollment
I'm often asked about the most effective marketing strategies for small schools.
If you're looking for something free, easy, and guaranteed to help families find you online, your first task should be to make sure your school's site is registered correctly on Local Google.
Being registered as a business on Google My Business allows you to show up on maps when people search location-specific phrases like "local schools by me."
Registering your school's website with Google is free and quick. This only takes about 15 minutes, but it's some of the best 15 minutes you can invest in to improve your school's visibility and marketing.
5. Improve School Enrollment with Video
If a picture is worth a thousand words, a video is worth a million. Video accounts for 82% of all internet traffic, making it an enrollment channel you can't ignore.
According to Wyzowl, these are the different avenues for how people prefer to learn about products and services:
69% watch short videos
18% read text, web, or blog articles
4% view infographics
3% read an ebook or manual
3% attend a webinar or pitch
2% request a call or demo
With smartphones and video-sharing websites, it's easy to shoot and share videos about your school.
And don't worry if the quality isn't the best. Sometimes an earnest video about your students can be more impactful than a slick film that lacks heart or a good story.
Need help with videos? Ask a parent, teacher, or other school volunteer to help. In fact, if you are a middle or high school, you very likely have students whose video skills would put most adults to shame!
6. Learn to Identify Visitors to Your Website
Now that you have done all the hard work to make your school's website stand out, the critical next step is to capture contact information when prospective families visit your website.
Knowing who is visiting your site allows you to proactively reach out to families and bring them to your school.
To do this, you must create ways to capture their contact information.
One of the most common techniques to identify website visitors is to use what is called a lead magnet. Lead magnets are commonly used in the commercial world, but they are also an excellent tactic for a school looking to increase student enrollment.
A lead magnet is a piece of original content on your site that families would find interesting and would like to read. For example, the downloadable guide I linked at the beginning of this post is a lead magnet.
Some examples of content you could make are:
10 Activities to Instill a Love of Learning in Your Child
What to Look for When Choosing a School
How to Make Mornings Easier for the Whole Family
For them to access this content, they must provide you their email address and contact information.
This is a great way to gather the names of the people who are visiting your site, then put them on your outreach or newsletter list.
7. Convince Your Principal to Start a Blog
Families want a glimpse into your operations to help decide if your school is the right fit. They want to trust leadership and feel that your vision matches with what they want for their children.
One of the best ways to give them this information is through a weekly or monthly blog written by your principal. This is a great tool for helping to bring your school to life in written form.
A little bonus: done properly, a regular blog can help your SEO and increase traffic to your website, which can increase enrollment.
8. Ask Families to Write Online Reviews
Online reviews can make or break an organization. No restaurant survives without being aware of how they are doing on Yelp. Travel businesses need reviews on Tripadvisor. The same idea applies to schools.
You need to ensure that you are registered and have good reviews on the major platforms: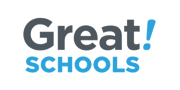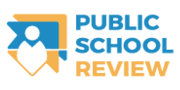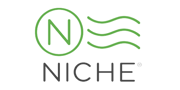 Your school's Facebook page and your Google My Business profile also count as review sites you should pay attention to.
Once you are listed on these sites, gather reviews! Ask your families and staff to leave reviews.
This is your online word-of-mouth marketing, and it goes a long way toward cultivating a positive perception of your school or district.
Furthermore, since review sites tend to have exceptionally strong SEO, there's a good chance they'll show up first when people are Googling "best school in [your city]."
9. Make Teachers the Stars of Your Marketing Efforts
Almost more important than the leadership of your school are the capabilities of your instructional staff. Parents and guardians want to know who will be teaching their child and if they are a great teacher.
Promoting the high quality of your educators can set your school apart from the competition and highlight what makes you unique.
10. Boost Your School Enrollment Campaign with Testimonials
Word-of-mouth marketing remains the best marketing tactic to increase enrollment. An easy way to do this is to place testimonials — both text quotes and videos — on your website and social media.
You can tell prospective families how good you are, but it's far more effective when a student, family, or teacher promotes the great experience they've had with your school.
If you don't have testimonials from happy families and faculty, get some now!
11. Understand Local Competition and Enrollment Trends
The growth of government scholarships/vouchers, charter schools, homeschool options, and increasing efforts by public school systems to offer unique opportunities means that your school needs to get involved in marketing.
But do you have a handle on local enrollment trends? Who's your competition?
Doing a competitive analysis of your community gives you an understanding of what they may be offering that is more appealing than your school.
Knowing the different choices available to your families allows you to take a critical look at your own offerings and the ability to implement changes to make your school stand out.
12. Understand the Families in Your Community
All student retention strategies start with understanding your current families. Truly knowing your families, what their needs are, and what they value are important in crafting marketing messages that make them realize your school is the best choice for their children.
Academics are important. But they are one only piece of the enrollment story. The best organizations understand all factors that make families choose one school over another.
Spend some time creating customer (family) personas to ensure you're meeting their needs.
13. Make Lead Nurturing Part of Your Enrollment Campaign
Identifying prospective families is the first step. But what if they are just beginning to shop around and you're one of many schools under consideration?
Once you have a family's contact information, continue to reach out and provide information about your school.
You can't increase enrollment without nurturing these relationships. Staying in contact via an email-nurturing program is your key to moving them from families who are interested to families who enroll.
14. Encourage Siblings to Enroll Too
Never take for granted that just because one child in a family is enrolled in your school that their sibling(s) will also attend. You have an advantage because they already have a child at your school. However, you should also actively market to the student's family about why their siblings should attend as well.
First, identify siblings of currently enrolled students. This can be as easy as changing your student enrollment form to gather the names and ages of all family members.
Once you have that information, drop them into your process to get them to your school and realize why your school is the best for the entire family.
15. Invest in an Applicant Tracking System
You implemented a new school enrollment campaign. Applications are flooding in. Now what?
Increasing enrollment is a labor-intensive job. Your school may lack a full-time person whose sole responsibility is to manage applications and enroll new students. But whether enrollment is one part of your responsibilities or your school has a dedicated team, you should invest in tools that make the job easier.
Many schools cobble together a system of Google sheets, paper forms, and sticky notes. Inevitably, information gets lost.

An applicant tracking system like SchoolMint Connect can lighten the workload and collect data.
SchoolMint Connect helps automate collecting and nurturing leads for K-12 schools in a cost-effective manner.
What I like about SchoolMint Connect is that it was built specifically for schools to manage their enrollment processes and store information.
Some schools customize other CRM platforms, but they can be expensive, be time-consuming, or want schools to use all of their tools. That often requires a significant investment.
17. Follow Up After Your School Tour
What happens after families complete the tour? Do you wave goodbye? Just hope they call you? Or do you follow up in a systematic way to get them to apply to your school?
The follow-up is the key to getting more families to enroll with you.
Simple gestures leave an impact. From a handwritten thank-you note from the principal to follow-up phone calls from a child's future teacher, post-tour actions can convince the family to enroll with your school.
18. Let Families and Students Try Before They Buy
School enrollment is a huge decision, and choosing a new school can be stressful. No matter how confident a parent or guardian is about you, they'll worry about what their child will experience while at school.
You can assuage their fears by giving them a taste of what a typical school day is like. Help families experience your school through a written day-in-the-life story, a video, or shadow day. If you know their child's interests, you can even tailor the experience to that.
Do they have a son who enjoys music?
Does their daughter want to be on the science team?
Show the family where their kid would be practicing, and introduce them to any instructors. These small acts will help them envision their child at your school.
19. Improve Communication Between Families and Teachers

One uses Platform A, the other uses Platform B, and the third posts information on their own classroom blog.Imagine you have three children. Each child's teacher uses a different tool to communicate the daily activities and student behaviors of the classroom.
No wonder families get frustrated and miss key information!
By standardizing with one tool (like Schoolrunner or SchoolMint Hero), you will make it much easier for families to be informed and engaged in their child's education.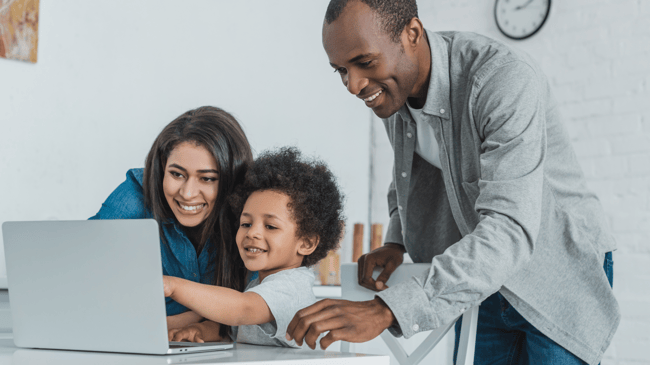 20. Conduct an Annual Family Satisfaction Survey
Sometimes the best way to figure out what families need is to ask. Just because a family enrolls at your school doesn't mean they will stay until graduation. Their experience will ultimately determine if they continue to believe your school is the best place for their children.
But do you know if they are satisfied?
Have you identified their points of frustration and irritation and are working to make your school better?
One of the best habits for you to get into is to commit to a yearly satisfaction survey for your school. Not only does a survey give you an insight into how your families feel about your school — it also opens a communication channel for families to give you feedback.
Once you have the feedback, develop a plan to respond and make the changes in your school. Customers want a chance to be heard. They also want to know you took their feedback seriously.
But don't do a survey if you won't release the results and an action plan to improve. Families will think the results were bad.